We are leading roller crusher manufacturer We offer roll crushers in four designs: Single Roll Crusher, Double Roll Crusher, Triple Roll Crusher and Quadroll Crusher. All are built to handle primary, secondary and tertiary stage crushing of friable materials such as coal, salt, clay, bauxite and more.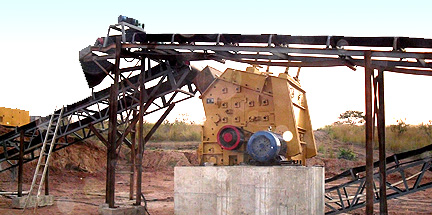 Single Roll Crushers are designed to last and are suited for primary, heavy-impact applications. They can take on rugged feed such as refuse and 100% rock, but may also be used for more friable materials, such as clean coal and salt, or wet, sticky materials, such as clay and bauxite.
Double Roll Crusher is used for crushing limestone, gypsum, ROM coal and many other materials. This dependable crusher operates with two independent V-belt drives and can be equipped with solid or segmented rolls. It is ideal for secondary and tertiary product sizing.