Chile is rich in Iron ore mine resource, many mine business man want invest the iron mining products.
Detail crushing machines and grinding machines for iron ore mining plants.
Processing of materials: iron ore, iron mine, iron ore slag
Yield: 250-450t / h
Feed size: 0-750mm
Discharge size: 0-6mm
Device Configuration: VSI5X1145 Sand making machines, PE900 × 1200 jaw crusher, CSB240 cone crusher, 3YZS2160 vibrating feeder.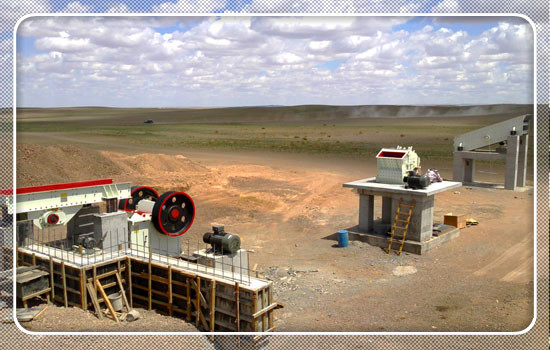 Iron ore mining projects information:
The Iron ore mining projects is located in the city of Copiapo, Chile, it is very important to the local iron ore mining project. On the basis of site visits on the engineers developed a PE jaw crusher + CS cone crusher + VSI5X Sand making machines configuration. PE jaw crusher chunks of iron ore crushing meet processing requirements; CS cone crusher timeless old products, the use of laminated crushing principle, so that the finished product uniform size, level with the management; and finally by 5X to complete the final shaping Sand "great care", showing a high-quality high-grade iron ore products.
Of course, our company supplier the whole iron ore mining projects machines which get the high prize of our customers.