Processing of materials: coal gangue
Yield: 250-300t / h
Feed size: 450mm
Discharge size: 0-50mm
250t/h-300t/h coal mining project used the  stone crushers and auxiliary equipments as follows:
four YG1345 tracked mobile crushing station ,FW1315ⅡL impact crusher, hpt series hydraulic cone crusher, vibrating feeders, belt conveyors.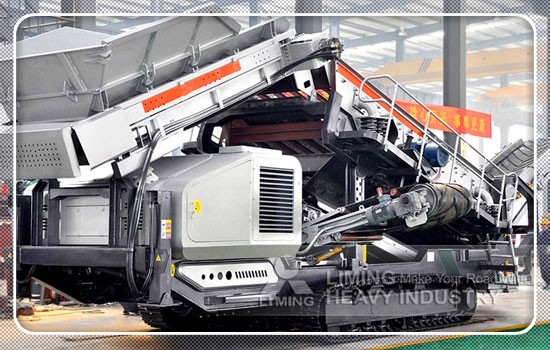 250t/h-300t/h coal mining project overview:
250t/h-300t/h coal mining project engineer three went to the construction site customers according to the local cold, windy climate and permafrost, Liming Heavy Industry made the following innovative design, the device uses cold steel, cold start to increase turbine system, electrical system to increase cabinet heating systems, motors increase pre-tropical and many other advanced technology to overcome the harsh environmental conditions of the mobile station, improve work efficiency.
Customer Reviews:
Liming Heavy Industry mobile crushing station of the series performance and innovative technology used to some extent can be compared to shoulder with the international brand mobile crushing station, their technological innovation and innovative ideas, let us win the minimum cost maximum benefit.