In a limestone quarry, the technical process of limestone powder includes the drilling, blasting, delivering, crushing and grinding. Of the five stage of process, the crushing and grinding determine the quality of limestone powder. Limestone powder, also known as white or gray powder, made from high quality natural crushed limestone.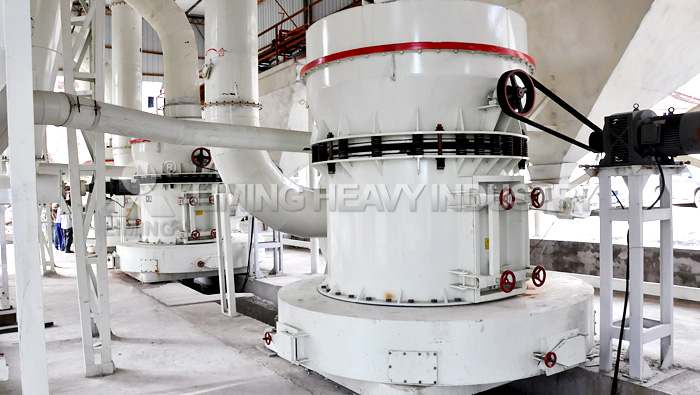 Required equipments in 30-80 plant limestone powder making plant
30-80 plant limestone powder making plant is consist of Host , powder separator , blower, jaw crusher , bucket hoist , electromagnetic vibrating feeder , storage hopper , bag filter , plumbing fixtures , cyclone powder collector , electric control cabinet , motor and other composition.
Flow chart of limestone powder making plant
Limestone materials are feed to the center of the grinding table through the air locking feeder. Hot air comes into the grinding chamber. Materials move to the edge of grinding table from the center, and then are pulverized by the grinding roller until blown up by the airstream. Bigger materials fall down to the grinding table for further grinding. Finer limestone grains in airstream pass the separator on the top of the mill, and are gathered by dust catcher. By contacting the hot airstream, the moisture materials are dried to meet your moisture requirement.
We are a professional grinding mill manufacturer in China. Many of our grinding mills used to grind limestone to powder, such as Raymond mill, hammer mill, ball mill, vertical mill, micro powder mill etc. We can design production line solutions according to customers' needs. Know more information, please contact us!