Liming Heavy Industry (Shanghai) is professional stone crusher manufacturer, and design special stone crushing line according to customers' requirements. The following is about a large stone crushing line for 600-800t/h capacity.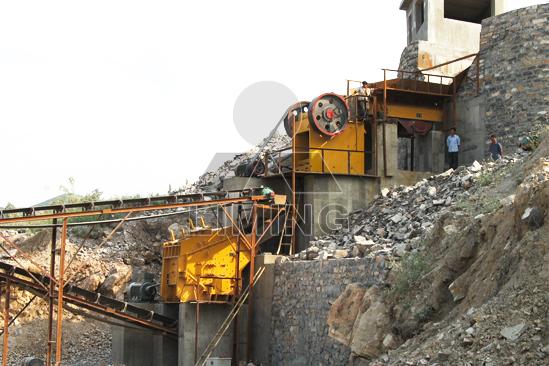 The main equipment of stone crushing line: vibrating feeder, jaw crusher, circle vibrating screen, Impact Crushers.
The process of stone crushing line: stone materials fall down form the mountain, and then are transported to jaw crusher machine by vibrating feeder. The jaw crusher is as primary crusher to crush stone materials. After crushing, the stone materials become about 150mm—300mm, and are transported to impact crusher for secondary crushing. And then the crushed stone materials are screened by circle vibrating screen, the materials that are larger than the finished products would be back to impact crusher to crush again, the materials that meet requirement would be transported to finished products area by belt conveyor.
In addition, when the size of feeding materials is less than 300mm, the stone materials would directly be into impact crushers for crushing, not jaw crushing for crushing.