Coal is one of the most important energy, which plays an extremely important role in social and economic development. Development and use of coal, both played a huge role in promoting socio-economic, but also had a significant impact on the environment. As professional coal crushing plant manufacturer, Liming Heavy Industry(Shanghai) experts have researched several years about improving coal crushing efficiency and therefore reducing the waste substances and gas.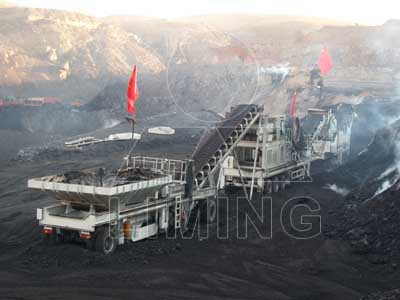 Coal crushing equipment
For coal crushing, our portable jaw crusher has been widely applied in coal primary crushing. If needed secondary crushing, there are portable cone crushers. Also, portable impact crushers is popular as tertiary crushing. After crushed by portable impact crushers, final products will be of cubic even shape.
Coal grinding equipment
For coal grinding equipment, we can provide you with coal mill. Coal mill is specially designed for coal grinding. Our coal mill is kind of vertical structure which has also been widely used in such industries as cement making, power, metallurgy, chemical industry, non-metallic mineral. It is used to grind granular and powdered materials into powder with required fineness.
If you want to konw more about our portable coal crusher, you can contact us, we will serve you at one time!