Grate type ball mill is widely used as the fine grinding machine, and the utility model is characterized by : adaptability, large production capacity, to meet the needs of industrial production; big crushing ratio, fineness of pulverized materials can be adjusted according to need; not only can dry but also wet work, drying and milling operation can be carried out at the same time, to the mixture grinding and homogenizing effects; closed system can achieve the aseptic requirements; and has the advantages of simple structure, reliable operation, easy to repair.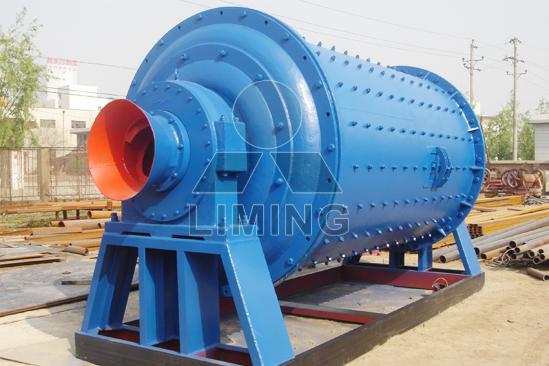 Grate type ball mill in the discharging end is provided with a grid plate, which is composed of a plurality of fan-shaped hole plate, the upper grate hole width of 7mm – 20mm, ore through the grate hole into the grid plate and the end cover, the space between the inner, and then by the lift plate material upward, material along the lift plate from slipping through the conical block, and the right to the hollow shaft neck and discharge ball mill.
We are professional and large grinding mill manufacture in China, and supply various milling machines, so please contact us and tell us your actual requirement, we will help you select suitable equipment.