Gold ore ball mill process plays an important role in gold ore mining. The gold ore ball mill grind the crushed ore minerals into fine even ultrafine powder so that the leaching and smelting process can go smoothly.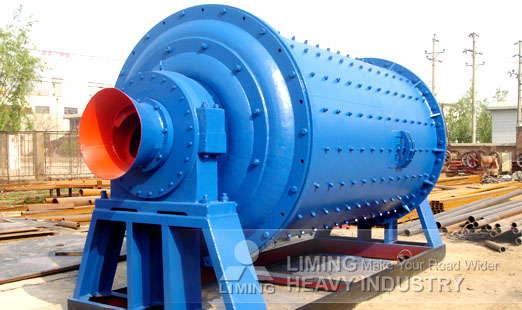 Gold ore ball mill features:
The gold ore ball mill machine runs steadily and efficiently ;
The big rotary gear is forged from cast rolling gears ;
Dry and wet grinding types are available ;
High quality and reasonable price .
Gold ore ball mill are generally used to grind material 1/4 inch and finer, down to the particle size of 20 to 75 microns. To achieve a reasonable efficiency with gold ball mill, it must be operated in a closed system, with oversize material continuously being recirculated back into the mill to be reduced. Various classifiers, such as screens, spiral classifiers, cyclones and air classifiers are used for classifying the discharge from gold ball mill.