Cement clinkers are formed by the heat processing of cement elements in a kiln. Limestone, clay, bauxite, and iron ore sand in specific proportions. Cement clinkers are usually ground with gypsum to produce the fine powder later mixed with liquid to produce cement.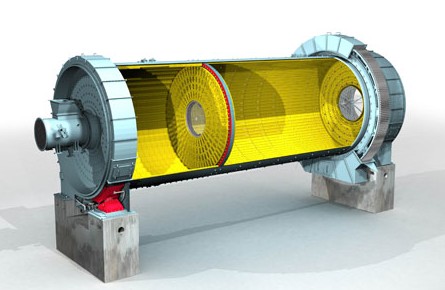 Basically, cement is produced in two steps: first, clinker is produced from raw materials. In the second step cement is produced from cement clinker. The first step can be a dry, wet, semi-dry or semi-wet process according to the state of the raw material.
Ball mill is a very common grinding mill in the cement clinker processing plant. Our ball mill can operate in an open or closed circuit and has a corrugated lining in the grinding compartment for added effectiveness. It is easy to operate and maintain, ensuring production efficiency and high mill run time. A large through-flow area facilitates the flow of venting air, which in turn ensures a low pressure drop across the mill and thus lower energy consumption.