Coal beneficiation is the process of removal of the contaminants and the lower grade coal to achieve a product quality which is suitable to the application of the end user. Increased demand for quality coal in recent times, it has seen the need to optimise processing techniques, equipment and solutions to get the best coal preparation for international markets.
coal beneficiation process diagram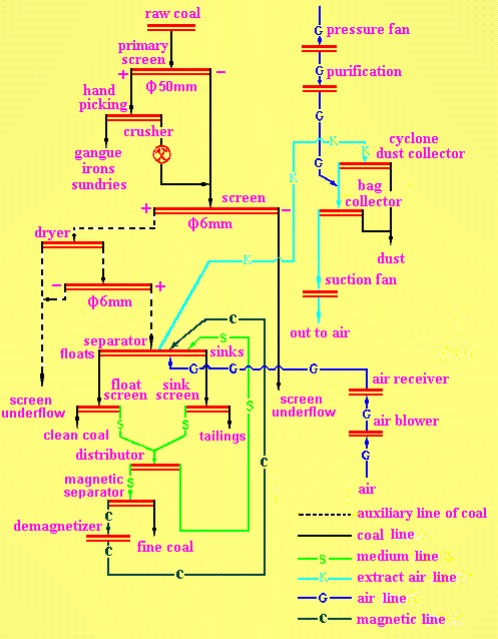 coal beneficiation process equipments
(1) Sizing, controlled by a crushing and screening process.
(2) Increasing heating value, by removing noncombustible ash and rock by gravity separation.
(3) Removing or controlling undesirable mineral and chemical componentsby a combination of gravity separation and blending.
We are coal beneficiation equipment manufacturer, and supply all kinds of beneficiation equipments for coal processing equipments according to the requirements of customers. We free design coal beneficiation solution and free provide technical support. Know more, please contact us .