【coal crushing plant instruction】
We launched different crushing equipments according to types of coal mining.The mobile crushing plant that we own R & D and design, has been widely used in coal crushing. It is rid of the conventional fixed mode, improving efficiency and reducing costs. Not only energy saving and environmental protection, but also improve the applicability of coal. The processed coal can be applied in many industries, and greatly improved  the utilization of coal resources.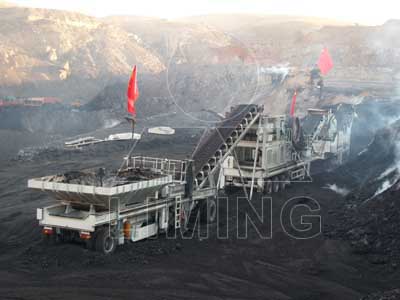 【coal crushing plant capacity】
150 tones per hour
【required equipment】
YG938E69 * 1 mobile jaw crusher
Y3S1860CS160 * 1 mobile cone crusher
B800*10m * 1 belt conveyor
B800*12m * 1 belt conveyor
B800*12m * 1 belt conveyor
B800*14m * 1 belt conveyor
B800*18m * 1 belt conveyor
B650*15m * 1 belt conveyor
Click here, get solutions and price !