Coal has played an important role in modern industry. The coal is processed and crushed to increase the efficiency and protect environment. In order to use coal more rationally, efficiently and effectively, the coal need to be processed and crushed into different sizes, 0 ~ 25 mm particle size for coal gas stove , 25 ~ 8 mm for steam locomotive, 25 ~ 6 mm for the industrial furnace, and coal power plant requires grain coal of 0 ~ 25mm.
In coal fired power plant, coal mill is used to grind, pulverize and dry coal before the coal is transmitted the boiler. The coal is feed into the coal mill via a inlet pipe so that the roller coal mill such as Raymond mill and vertical mill can pulverize the coal into particles.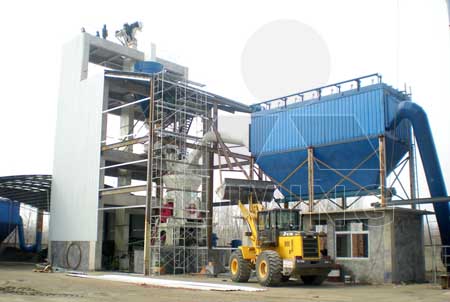 The hot air in the coal mill will lift the coal particles out of the coal mill and into the boiler, if the coal particles are too heavy they will drop to the bottom of the coal mill too and will be grind, pulverize again. The coal flow into the boiler is an important factor for a coal fired power plant. But in fact, it is not easy to measure the coal flow from the coal mill to the furnace. The coal flow out of the coal mill is often estimated based on the incoming coal flow.
Popular coal mill in power plant
Trapezium coal mill is based on and improved from raymond milling machine and pressure roller grinding machine, its performance is more superior. From the roll installation to the pressurization system design, the higher level of technical concept can be seen. Trapezium mill has replaced the traditional Raymond milling machine in the market, and features high capacity, stable operation. It has become the most common types of grinding machine.
Vertical coal grinding mill produced by precise control can process large quantities of materials and it features precise grinding size, and mass production. It has become the favorite equipment for large enterprises. Because of its large capacity and complex technology, it is not suitable for small and medium-sized enterprises.