Construction waste recycling is no longer new in the world, and in some developed countries, the construction waste processing technology has reached a pinnacle. This is not only an affirmation of the development of the construction waste processing industry, but also construction waste processing and recycling is to conserve energy and resources to achieve cleaner production, the closed chain of circular economy, protect the environment for human survival, and step the path of sustainable development virtuous circle. We have offered two famous technics solution of construction waste as follows: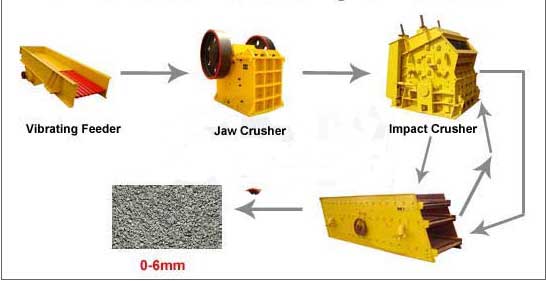 Stationary construction waste recycling crushing line
During the construction waste crushing process, we offer the best vibrating feeder, jaw crusher, impact crusher, vibrating screen, belt conveyor and other related equipments. We has successfully explored a new technology of utilizing the construction waste after years of reseach. Using the special machinery, the construction waste is crushed and screened, then is widely used in concrete brick, pavement and construction. This new technology has truly reused the construction waste, will benefit the state and people.

Mobile construction waste recycling crushing line
Of all these construction crushers, mobile crusher is the most convenient. You know usually the construction waste is in city and to deal with them we should better use portable equipment. We have five series of mobile crusher: cone crusher series mobile crusher,jaw crusher series mobile crusher, impact crusher series mobile crusher, multi-crushing mobile crusher and crawler type mobile crusher. The first four mobile crushers are tyre type mobile crusher and crawler type mobile crusher is crane on-track and is our ultramodern newly designed mobile crusher.