Construction and demolition waste forms a significant contribution to  landfill a few years ago,  now the proportion of construction and demolition waste recycled by crushers and screeners has increased from 35 per cent to 61 per cent. We are specialized in providing various types of  demolition waste recycling equipment. Our demolition waste crusher is designed based on long recycling experience and customer's suggestion.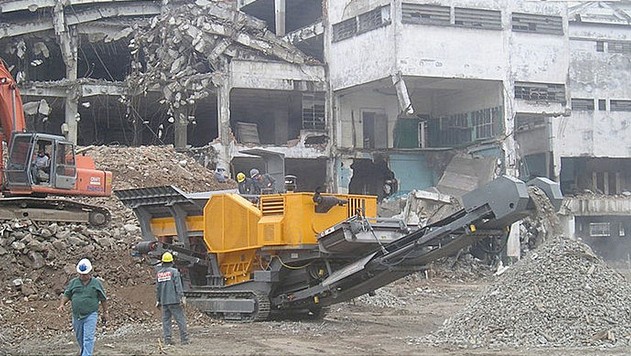 Mobile crusher is the newly type of construction waste disposal equipment according to the market demand. It can crush demolition waste for coarse, medium and fine crushing. Our mobile crusher is flexible, convenient, good mobility and it can save a lot of infrastructure costs and moving costs, because it can crush materials at site which lower the freight cost.
Our demolition waste crusher manufacturing standards are the highest in the crushing industry, and we provide good sale service for every customers.  We can design specific mobile crusher equipment according to customers needs.  Know more info, please contact us !