Bentonite have a good physical and chemical properties, and are known as "universal" clay. Bentonite can be used as binders, suspending agent, thixotropic agent, stabilizer, illing materials, feed, catalyst, etc., and widely used in oil exploration, iron casting, metallurgical, chemical paints, fertilizer, rubber, plastic, paper, and other fields.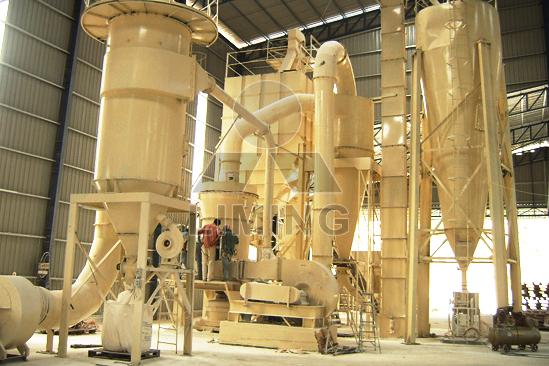 Our bentonite grinding mills include ball mill, Raymond mill, MTM trapezium mill, super thin mill and coarse powder hammer mill. Ball mill is the traditional horizontal grinding mill and has very wide use, which can grind many kinds of material. Raymond mill is the vertical grinding mill, which is popular in many countries and has very long history. The MTM trapezium mill is a developed new grinding mill, which adopts advanced grinding technology and our engineers' experience. Super thin mill is special for super thin grinding and coarse powder mill is special for coarse powder grinding. You can choose suitable bentonite grinding mill depends on your bentonite size, hardness, capacity and your cost budget.
We are a professional bentonite processing equipment provider. We can design bentonite production line according to different customers' needs. It is a  reliable quality, reasonable design, low cost industrial mill production line.