Gold in the ore were very low, in order to extract gold, the ore must be processed by gold mine processing plant. In this process, many gold mining types of equipment are used, such as gold refining and purifying equipment, but the ore firstly must be crushed and grinded, thus the gold is separated from the ore.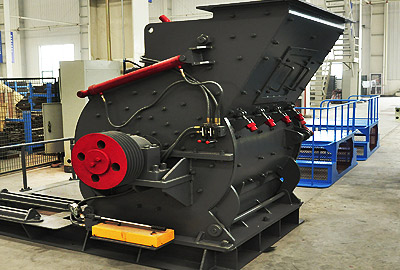 We provides you European hammer mills designed for gold ore beneficiation plant. When it works, the motor drives the main shaft and rotors on it to rotate through V-belts. The bulk of materials will be fed into crushing cavity through inlet, and get hitten and crushed by rapidly moving hammer. Then the stone small enough to be discharged through the grizzly screen will be collected as final products, the rest would be stucked in the crushing cavity and be crushed again and again. To avoid clogging, moisture content of the material should be below 20%.
European hammer mills has many features, such as big crushing ratio and large capacity;  Low consumption and even granule;  simple design and compact structure;  modest investment and easy management. So if you want to know more information about gold ore mill and crusher, please contact us and we will rely to you soon!