Extec Eastern are distributors for Sandvik Mobile (Formerly Extec Screens & Crushers and Fintec Screening & Crushing ) the world leaders in the design and manufacture of Screening, Crushing, Conveying, Shredding and Recycling Equipment for the quarry, mining, landfill and waste management industries, processing aggregate, coal, rubble, container and municipal waste, compost, topsoil and sand.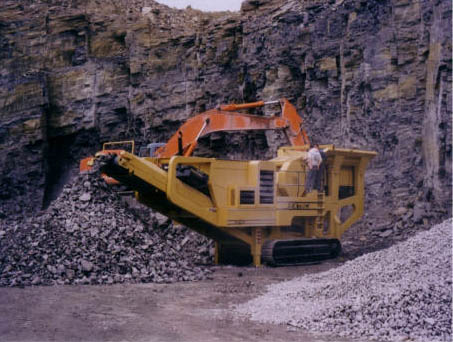 Extec C12+ offers a unique mix; formidable crushing technology and true mobility in one machine. Expanding from the highly successful C-12, improvements include a new compact chassis, along with the powerful CAT C-9 engine. Aiding in the processing of concrete, an over band magnet ensures the removal of any reinforcing bar during crushing, while the large 1200 x 750 mm high speed jaws give very high production and reduced wear through all types of crushing.
The newly designated C12+ is the result of Extec's unrivalled R&D program, and encompasses features designed to further enhance the profitability of the user at its core.