Stone crushers are used to crush stones into small size or change the form such as limestone, quartz, marble, granite and recycle building waste materials such as debris, asphaltic cement concrete. Our stone crusher plant can be divided into three forms: stationary, semi-portable and portable which widely used in highway, railway, mineral separation, water and electricity project, building materials, municipal refuse.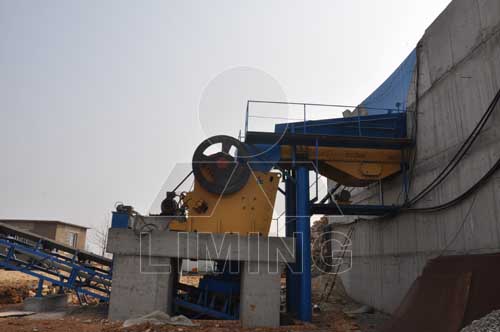 Completed stone crushing plant consist of vibrating feeder, jaw crusher, impact crusher, cone crusher, vibrating screen, dust-collector, belt conveyor and centrally electric controlling system, etc. The normal designed capacity of stone crushers is from 40t/h to 1000t/h. Usually in stone crushing plant, we crush stones into small particles with diameter of 10mm, 12mm, 19mm, 25mm, 50mm,100mm.
Features of Stone Crushers Plant
1. High capacity with low cost waste;
2. Offer you complete solution of the stone crushing project;
3. Professional design with high quality;
4. Stable operation, easy maintenance;
5. High crushing ratio;
6. Strong technical support from Liming Group.
Liming is the professional stone crusher machine manufacturer in the world, and supply various types and models stone crusher machines. We can design specific stone crushing plant according to customers' different requirements.