Filter press for intermittent operation, frame filter press, chamber filter press and vertical filter press. Filter plates with stable performance, easy operation, safety, labor-saving, metal and plastic-steel filter plates, cast molding, high temperature, high pressure, durable.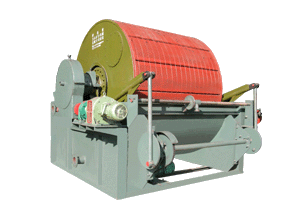 Filter media container divided into upper and the inferior vena constitutes simple filter. The suspension was added to the upper chamber into the lower cavity under pressure through the filter media become filtrate, and solid particles are trapped at the surface of the filter medium to form a residue (or cake).
The residue accumulated on the surface of the filter medium in the filtration process layer gradually thickened, the resistance of the liquid through the layer of residue will be increased, the filtration rate decreases. Stop filtering when the filter chamber filled with filter cake or filter speed is too small, clear the filter residue so that the regeneration of the filter medium, to complete a loop filter.