Liming Heavy Industry (Shanghai) is a professional and large grinding mill manufacture in China. On basis of many times experiments and improvement, introducing the latest national mechanical techniques, T130X Superfine Grinding Mill, the latest industrial fine powder making machine, is a new type grinding machine for producing  fine powder.
T130X Superfine Grinding Mill can grind calcite, limestone, calcite, dolomite, kaolin, bentonite, talc, illite, pyrophillite, barite, meerschaum, fluorite, potash ore and other more than 200 kinds of materials that Moh's hardness is below 6, non-explosive, non-flammable minerals.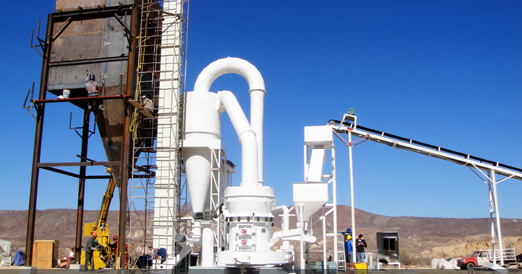 T130X Superfine Grinding Mill has the following features:
 Energy-saving
 Wide Application Range
 Good craftsmanship
 Powder Fineness: <6.5um~<12.5 um
 Three-dimensional structure
 Centralized control for the electric system, convenient to operate
Our grinding mill machines have exported to many countries, such as such as in Kazakhstan, Indonesia, India, Chile, Azerbaijan, Australia, Algeria, Mexico, Mongolia, Nepal, Pakistan, Philippines, Poland, Russia, South Africa, Sweden, Turkey, Uzbekistan, Zimbabwe etc.