Granite HP cone crusher advantages
Granite is the most widely distributed rock in the magmatic rock. Its main orogenic minerals are quartz, feldspar, mica and a small amount of dark minerals, which are crystalline structure and block structure. The color of granite is dark green, violet red, light grey and pure black, color is decided by the color of long stone, because the content of granite is more abundant.
Stage 1: primary crushing processing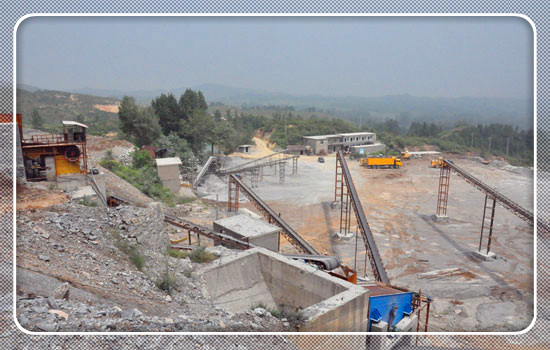 Raw materials through the bunker, by vibrating feeder evenly feeding, transportation to jaw crusher for primary crushing, after primary materials and by vibrating feeder screening of fine material by belt conveyor to transfer stock pile together.
Stage 2: second crushing processing plant
The transmission belt machine will transfer the material of the transfer material to the cone crusher, and it will be broken and broken, and then the sieve will be sieving. The larger granule material is returned to the cone and broken again. The medium grain material is sent into the sand machine to break and reshape. The granule qualified material is cleaned by the washing machine as the final product.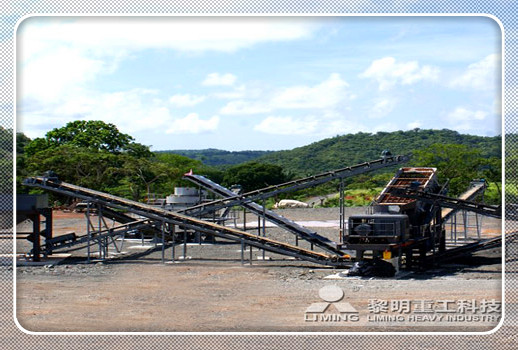 HPT multi-cylinder cone crusher advantage
HPT series of multi-cylinder hydraulic cone crusher is on the basis of nearly 30 years of experience in research and development of crusher, combined with domestic and foreign advanced technology, after several generations of product research and development and application, introduced a new generation of highly efficient hydraulic cone crusher. In traditional multi-cylinder hydraulic cone crusher shaft fixed, eccentric sleeve around the spindle structure and based on the principle of laminating crushing, HPT series breakthrough of equipment structure optimization, the use of equipment performance and crushing capacity significantly increased. The design of the hydraulic lubrication system, ensuring the reliable operation of the equipment, the operation control is more intelligent and more human.
Structure upgrade is more efficient: equipment in unique fixed axis, eccentric sleeve based on the structure of the main shaft rotate, further optimize the driving rotating components and lubrication sealing structure design, bearing capacity is strong, equipment installed power model with the industry's largest, small volume with high efficiency, low noise.