Hammer mill is an impact type crusher to generate coarse to medium fines. It is mainly suitable for crushing various soft and hard ore, and the fineness finished products is 0-3 mm. Hammer mill is widely used in metallurgy, mining, chemical, cement, coal gangue, construction, sand, refractory material, ceramic and other industry.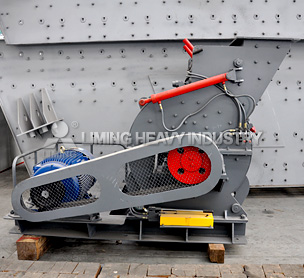 According to the hammer mill components, we can divide hammer mill into: single hammer crusher, vertical shaft impact hammer mill, hydraulic hammer mill, reversible hammer mill, etc. It can process many types of industrial materials such as limestone, gypsum, coal, marble, sand shale, quartz, coke etc.
European type hammer mill is a new type of hammer mill, and have excellent performance in mining than traditional grinding mill, such as high production, high crushing ratio, low power consumption, simple compact and light mechanical structure,  low investment cost, easy management etc. Know more information, please contact us and tell us your needs, our sales manager will help you select suitable equipment.