Hammer stone crusher is mainly used for crushing medium-hard or brittle materials with hardness not more than 300Mpa and 15% moisture, the material crushed by the Hammer stone crusher(Hammer Stone Mill) through the collisions between high-speed hammer and materials.
The following we talk about hammer stone crusher maintenance technology.
(1) Dismantling the surface with precision cooperated parts , take special care to protect these parts surface to prevent damage.
(2) Apart parts will rust surface, and intend to store hours above outside, must be in very good protection and in exterior besmear oil, or besmear rust-proofing agents.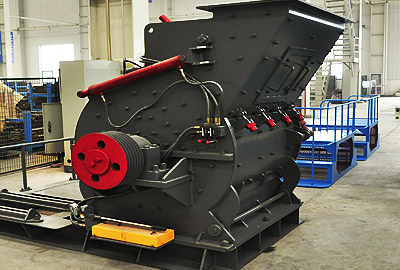 (3) Dismantling parts with supporting surface and processing surface, should be on the ground laid wood, prevent finishing surface and ground direct contact.
(4) before parts reload on crusher, must first cleaning and oiling.
(5) handling parts, don't allow directly with hammer percussion parts, must cushion copper bar or appropriate cushion block.For casting knock, should pay special attention to cause damage and crack. Sometimes these cracks in parts, only running after heated then exposed.
Hammer stone crushers are adopted national advanced manufacturing technology, and have excellent performance in crushing operation. It is  developed for both dry and wet crushing of brittle, medium-hard materials for the mining, cement, coal, metallurgic, construction material, road building, and petroleum & chemical industries.