Hammer mill or Hammermill crushers are developed for both dry and wet crushing of brittle, medium-hard materials for the mining, cement, coal, metallurgic, construction material, road building, and petroleum & chemical industries. Hammer mill or Hammermill crushers are impact type crushers and operate on a similar principle to the Horizontal Shaft Impact crusher (HSI).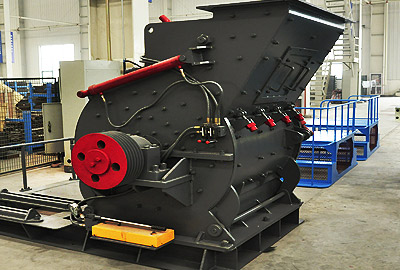 Work principle of Hammer Crusher
In the hammer mill machine, the motor drives the rotor rotate at a high speed through the belt, and on the rotor there are series hammers. When the materials get into the working area of hammers, the rotating hammers with high rotation speed are crushing them, the products which are crushed to meet the required size can be discharged by the outlet and become the final products, the large size products are brought back to the crushing area by the hammers for being recrushed until they reached the required size.
Specification of Hammer Crusher
Name
Model
Max feed size (mm)
Handling capacity (t/h)
Power of motor (kW)
Weight (t)
hammer crusher
(hammer mill)
PC400×300
30
5-8
11
1.5
PC600×400
100
10-15
18.5
3
PC800×600
150
20-25
55
7
PC800×1000
280
20-50
110
12
Circuit Type
Hammer Mill
PCH0606
200
18-30
30
17
PCH0808
250
30-50
45
29
PCH1010
300
45-80
90
52