Volume always will be important, but customers today have other considerations, too. What are the costs, and the environmental impact? What are the availability and support network? Above all, what is the quality of the product? Our experience helps us provide customers with answers. Crushing is easy; meeting the many new standards is the challenge.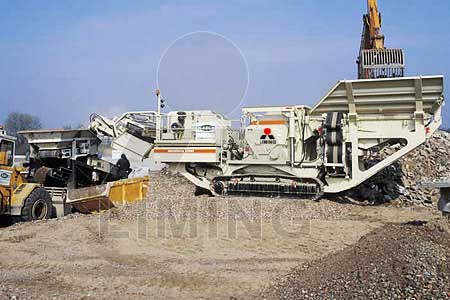 Customers like the "green" aspect of our products, as well as their efficiency. Our jaw crushers are a perfect example. Not only can the crushers recycle entire buildings, but they do so in a cost-effective manner—particularly in labor savings. The excavator or grapple operator can use a wireless remote to run the crusher. The size of the material can be changed with the remote, which also can "walk" the machine to another location.
The operation of tracked mobile crushing and screening plants on the production site offers a high degree of economic efficiency. That includes our all-electric machine, which offers substantial energy savings. The onboard diagnostic system enables our engineers to remotely diagnose and monitor your machines from Nashville. The over-pressure system prevents dust from contaminating the control panel and other components.
A fully independent pre-screen is a key component of our mobile machines. The pre-screen enables you to remove fines, clay, dirt and other materials before they reach the crusher. Our pre-screens are heavier than competitive models, and our customers appreciate the durability the added weight brings. Even our "lightweight" models, available primarily for demolition contractors, are heavier than competitive products.