Hydraulic Roller Crusher is the latest developed product of our company. It's based on years of application of and experiments on the Spring Cone Crusher. It is widely used for secondary and fine crushing in the cement plant. It is applicable to crush materials with middle hardness such as rocks, ore, coke, lump coal, slag, mineral slag, cement clinker, fireproof materials, and so on.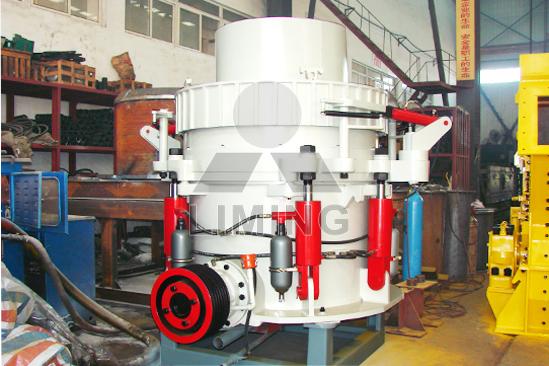 Main characteristic of hydraulic roller crusher
1. Many kinds of crushing cavities applicable to requirements on granularity for large range of products.
2. Adopting hydraulic control and hydraulically cleaning cavity setting; greatly improving the degree of automation.
3. Having convenient and reliable hydraulic system; able to provide safe and efficient overload protection.
4. With reasonable structure, advanced crushing principle and technical parameter, reliable operation, low operation cost, high crushing capacity, high production efficiency and high yield etc.
Hydraulic roller crusher manufacturer and supplier
Liming is a global supplier and manufacturer of crushing, grinding, sand making machines and beneficiation equipments. Our technic supports all over the world are located close to our customers, in order to understand the forces that shape their business realities. At present, our products have successfully exported to 130 countries, such as Nigeria, Ethiopia, Tanzania, Kenya, Chile, Ecuador, Ecuador, Peru, Suriname, South Africa, Uganda, Saudi Arabia, Oman, Paraguay etc.