Heavy duty hydraulic tracked mobile crushers are mostly use for crushing and screening in many areas, such as road construction, bridge construction, building, mining, metallurgical and energy industries, etc. Commonly materials like granite, marble, basalt, iron ore, copper ore, coal, slag and others are easily to be crushed by the crushing plant.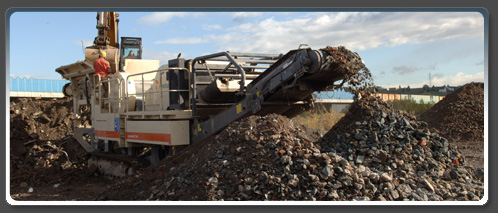 Advantages of heavy duty hydraulic tracked mobile crusher
Operating system with imported direct servo technique can be easily and precisely controlled and travel in a infinite variable speed.
Employing fully rigid board structure, the chassis features high strength, low contact pressure, good passing ability and good adaptability to hilly and marsh areas.
By adopting the advanced hybrid power design, it saves 30%~50% oil consumption.
The stock bin baffle and side belt conveyor can be turnover by adjusting hydraulic cylinder, convenient for transport and maintenance.