The mobile crushing and screening industry in our development process, the mobile crushing equipment manufacturers to increase product market share, taken the door towards the world, we must continually improve the product core competitiveness, improve the product, but the core competitiveness depends on talent, technology, resources, or capital.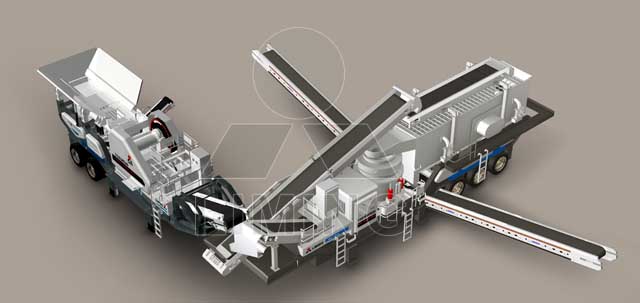 In China's construction machinery industry, relying on examples of technological innovation to win the market, are common. Liming, our mobile crushing plant has been successfully applied in processing of minerals and rocks, sand and gravel material processing systems, aggregate processing systems, hydropower gravel aggregate processing system, construction waste disposal equipment, and so on.
Within no time mobile crushing plant became an optimal investment option offering engineered solutions ranging from customized stand-alone unit to two, three and even four-stage complete plants. The compactness of mobile crushing plant ensures excellent stability and reduced weight as they are fast & easy to displace between job sites with negligible residual losses. Mobile plants created a niche for itself that not only improved plant availability but also made the crushing operations cost effective.