With high-speed development of the mining industry, cone crusher sales also increased significantly. Many new customers often find cone crusher the problems of wearing, low efficiency, which are often caused due to lack of standardization operating method or purchasing inferior products.
The following is some methods of increasing the capacity of cone crusher.
1. Choose brand manufacturers to purchase high quality cone crusher
In recent years, crusher manufacturers are more and more, so that our customers are confused. We recommend that customers had better choose formal brand manufacturers to buy cone crusher, to reduce unnecessary economic losses.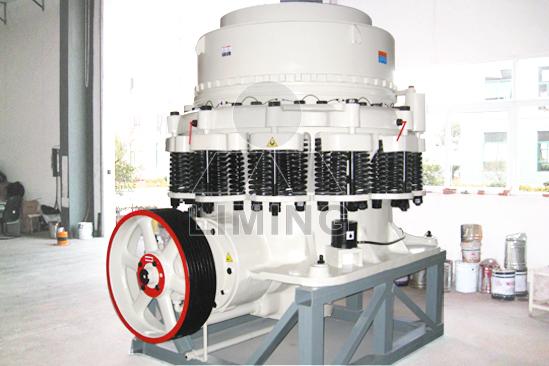 2. The gap between the structure and the body
The internal structure, materials and the gap of cone crusher would affect their production capacity. The main internal structure of our mobile cone crusher includes rack, horizontal axis, movable cone, balance wheel, eccentric sleeve, fixed cone, movable cone, lubrication system, hydraulic system, control system etc. Its parts is of high wear resistance, safe and reliable, reliable operation and easy maintenance.
3. Reasonable ancillary equipment
The feeding elevating, screening, start protection, cool dust and other aspects of mobile cone crusher have rational and effective collocation, which restricts the crushing production and effective, to make the belt conveyor specifications and the crusher's maximum processing capacity adaptation, to choose suitable sieve specifications of the pre-screening and closed screening.
4. Feeding methods
Feeding methods should be operated according to mobile cone crusher instructions. If not, it would affect crusher production and life. We should rightly choose crushing chamber according to the crushed material, and the feeding particle size ratio should be appropriate.
In addition, the production capacity of mobile cone crusher is affected by the feeder, belt conveyor, vibrating screen, motor, transmission parts and silos, so we should operate the crusher machine in accordance with the instructions.
We are professional cone crusher manufacture, and supply various cone crusher, especially CS Series Cone Crusher and mobile cone crusher, they have excellent performance and won many customers' trust.