Liming provide various mechanical spare parts for Jaw Crushers, including Mobable Jaw Plate,Toggle plate ,Treadle bar,side plate,Toggle Beams, Grooveblocks, Wedgeblocks, Toggle Seats, Toggle Grooves, Toggle Pins and Pitmans together with all the ancillary components.
Jaw crusher spares: toggle plate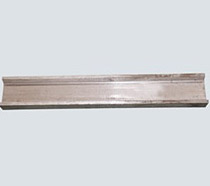 Spare information: Toggle Plate Underlay is designed to protect the Jaw Crusher outer side, thus improves the working life. We supply high qualified Toggle Plate Underlay in high Cr, Mo, Valloy steel for Jaw Crushers.
material: high manganese steel, high Chromium or 45 carbon steel;casting and drop forged ,heat treated
process: polished and rust-resistant as per your requests
size: according to your request
package: rust-resistant inner package and export standard carton package or as per your requests
Jaw crusher spares: movable jaw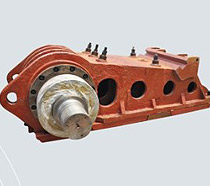 Depending on the specific conditions, all wear parts can be ordered as high manganese steel, high chrome cast iron or Cr-Mo alloy steel.
Features to England moved Jaw plate. High manganese steel casting:
Material & standard: high manganese steel,alloy steel;JIS,DIN,ASTM,BS.
Moulding processing: lost wax process or waterglass sand.
Melting facilities: medium frequency electric induction furnace/electric arc furnace.
Casting Inspection: direct-reading spectrum instrument,metallographic analysis,ultrasonic inspection,magnetic particle inspection,mechanical properties inspection.
Heat treatment facilities: Special heating electric furnaces,special water pools etc special quenching equipments.
Surface treatment: shot blast cleaning
Industrial categories: construction engineering machine industry,mineral processing,recycling industry,structural shredder parts,general machinery industry,dredging vessel,engineering ship industry and others
Part Unit weight range: from 1.0kg up to 5000kgs.
Representative products: mill-ball,hammer,jaw plate,bucket teeth,big link pole,barre liner,grate plate,top grate,open grate, front wall and rack etc
More jaw crusher spare parts or other type crusher spare parts information, please contact  us by online service, we will reply to you soon!