Previously only stationary plants were used for complicated processes. But thanks to the
technical advancements made in machine technology, it is becoming increasingly possible
to employ mobile technology for stationary applications.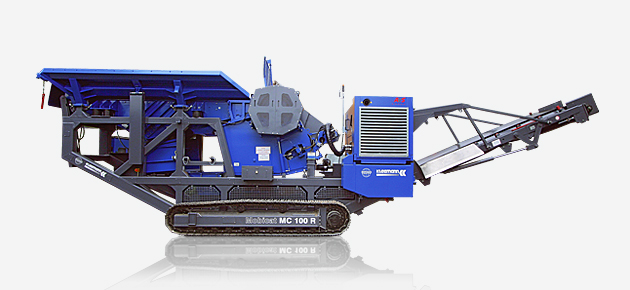 Feed capacity of 500 t/h, up to seven final products of which five comply with the strict standards for asphalt and concrete products – and all this is possible using a mobile crusher plant? Using the plant combination at Kelly's of Fantane in Ireland, Kleemann demonstrated what can be achieved today using mobile crusher plant.
Mobile crushers and screen plants are advancing more and more into output ranges that up to a few years ago were only possible using stationary plants. The principle could be described as follows: Interlinked mobile plants are crushers and screens that work in conjunction with each other, and are coordinated in terms of performance and function.
Two, three or several plants can be combined for use in both natural stone quarrying and recycling. The potential output of such plant combinations currently ranges from 100 t/h up to 500 t/h, but the upper limit has not yet been reached.