The market of limestone powder is vastitude, because limestone has a wide distribution. With the development and application of limestone, we should choose the right limestone crusher and limestone grinding mill in the production line with low consumption and high quality. Limestone grinding mill is the key equipments in limestone powder producing process, producing limestone powders with different sizes to meet the industry requirements.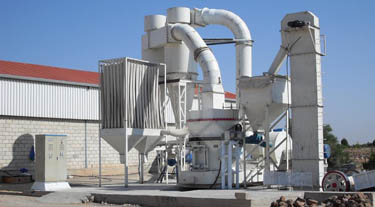 According to the main application area of limestone, we provides high pressure Suspension Mill, MTW European Trapezium Mill and Ball mill with outlet size ranges from 30 —400 meshes. Our limestone mill is the ideal choice for limestone industry.
MTW European Trapezium Mill  for limestone powder use the whole drive bevel gear, internal lubrication system, arc air channel and many other latest technology, and have reached international advanced level with a number of independent patent property rights.
High pressure Suspension Mill for limestone powder can produce powder from various non-flammable and non-explosive mineral materials with Mohs hardness below 9.3 and humidity below 6%, such as barite, limestone, kaolin, ceram and slags, etc. The Product size is adjustable in the range of 80-425 mesh. It is possible to produce 30-80 mesh coarse powder through special device in the machine if necessary.
Ball Mill for limestone powder is an efficient tool for fine powder grinding. The Ball Mill is used to grind many kinds of mine and other materials, or to select the mine. Ball mill is widely used in building material, chemical industry, etc. There are two ways of grinding: the dry way and the wet way. It can be divided into tabular type and flowing type according to different expelling mine.