Bentonite (Bentonite) is an aqueous montmorillonite clay mineral, its main measure the quality of ore is generally content of montmorillonite, blue adsorbed and glial price. Montmorillonite chemical composition: (Al2, Mg3) Si4O10 OH2 • nH2O, because it has special properties, such as swelling, adhesion, adsorption, catalytic, thixotropy, suspension and cation exchange, it is widely used in various industrial fields.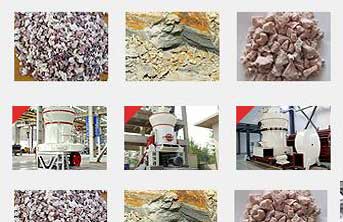 bentonite  material Applications:
Our bentonite extremely rich in resources, and is widely used in steel, metallurgy, chemical, paper, pharmaceutical and other industries.
Used in primary crushing jaw crusher, cone crusher
Bentonite Mohs hardness of 1-2, are soft texture of non-metallic minerals, the initial crush.
In order to meet the paper, plastics and rubber products for industrial bentonite have higher fineness. Bentonite grinding equipment usually choose the European version of the mill, overpressure trapezium mill and vertical roller mill for grinding and other processing.
LM vertical roller mill application advantages bentonite mill production line
LM vertical roller mill uses a reasonable and reliable structural design, with advanced technological process, set drying, grinding, separator, upgrade in one, especially in the large grinding process, fully meet customer needs. The main technical, economic indicators have reached the international advanced level.