LM190 vertical roller mill is a completely new and innovative design and a further step to more efficient grinding of soft and medium-hard products. The basic concept is based on a combination of the lower section of the mill featuring the roller and its supports, the grinding table and drive system, together with a series of highly efficient classifiers.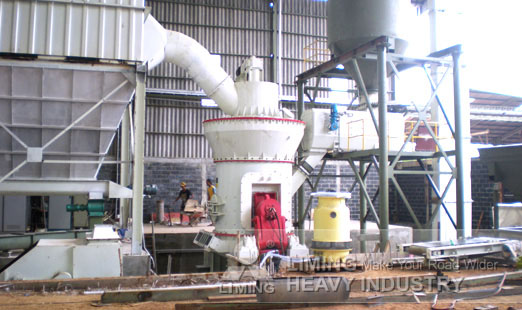 Operation and maintenance of vertical roller mill
1. When the vertical roller mill working, you should observed the wind speed and input air, and they should not be too small.
2. Good control of material layer. If the material layer is too thick or too thin, it will cause the vertical mill shock.
3. The grinding materials can not have too large metal.
4. Keep the vertical mill's main motor electric current and pressure gate steady.
Technical data of vertical roller mill
Contents|Data\Model
LM190M
Disc Dia. (mm)
1900
Capacity (t/h)
26~35
fineness (R0.08)
<15%
Coal powder moisture
<1%
Max.input size (mm)
<45
input moistrure
<15%
Inlet air temperature (℃)
<350
Outlet air temperature (℃)
75~95
Hardgrove index of raw coal (HGI)
>55
Main mill power (KW)
400
Dimension
Lmm
8500
Wmm
5600
H mm
8800
Weight (t)
100