We are a leading supplier of drying and grinding technology and offers the global  market full manufacture, installation, spares, maintenance and technical service back-up. The loesche vertical mills are equipped with two, three, four or five grinding rollers depending on output required. Drying, grinding and classification take place in one single process unit.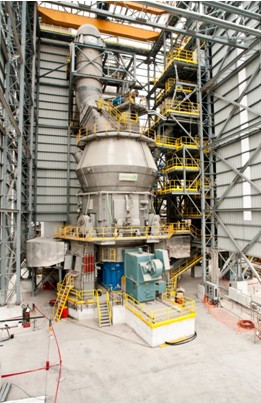 LOESCHE LM46.2+2 C/S Vertical Roller Mill Performance
Designed for grinding Clinker or Granulated Blast Furnace Slag
95 t/h capacity grinding Slag (GBFS)
120 t/h capacity grinding Cement (OPC)
Unused and never installed
Including main imported parts of the mill proper
Designed for 3150kW 890RPM 60Hz drive motor
Including Loesche drawings for parts to be fabricated locally
Our vertical mills have been installed in many countries, such as turkey, India,  Indonesia  Italy,  South Africa, Pakistan, Mexico, Russia etc.. And our customers have much praise for our products and services. So know about the vertical mill price and other information, please contact us, we will reply to you as soon as possible.