Vertical roller grinding mills are the most efficient mills in the world and achieve very high throughputs. They are also extremely maintenance friendly. Service tasks can be carried out quickly. Downtimes are therefore reduced to a minimum.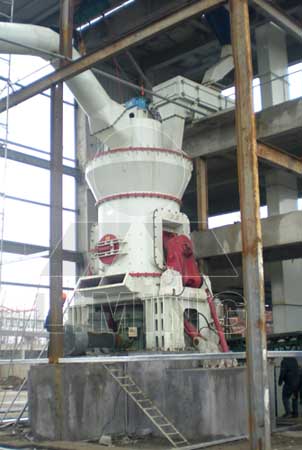 Loesche vertical roller grinding mills are applied with great success to the most varied raw materials.  These include:
Cement raw materials, Cement Clinker, Cement blends, Pozzolane, Limestone, Burnt lime and Blast Furnace Slag,
Hard Coal, Brown Coal, Lignite, Anthracite, Petroleum and other Coke types,
Phosphate, Feldspar, Talcum, Clay, Kaolin, Bentonite, Barite, Graphite, Colemanite, Titanium Dioxide, Titanium Slag, Minerals and Ores.
Technical Data of vertical roller mill
Contents|Data\Model
LM130K
LM150K
LM170K
LM190K
LM220K
LM240K
Disc Dia. (mm)
1300
1500
1700
1900
2200
2400
Capacity (t/h)
10~30
13~40
18~57
23~72
36~114
41~128
Output fineness
micron
170~45
170~45
170~45
170~45
170~45
170~45
mesh
80~325
80~325
80~325
80~325
80~325
80~325
Product moisture
≤1%
≤1%
≤1%
≤1%
≤1%
≤1%
Max.input size (mm)
<38
<40
<42
<45
<50
<55
Best input moistrure
<4%
<4%
<4%
<4%
<4%
<4%
We are grinding mill manufacture, and supply ball mill, Raymond mill, vertical mill, roller mill, coarse mill, untrafine mill etc. Our products have good performance, and have successfully exported to 130 countries. So if you want to know more information, please contact us, we will reply to you soon!