The M2500 is the world's first fully integrated mobile washing plant and offers feeding, screening, sand washing and stockpiling on a compact, portable chassis. It ensures minimum space is required on site to accommodate your wash plant and allows for the production of up to 4 washed products.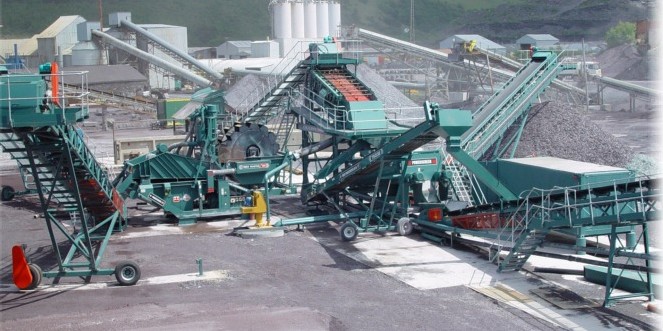 Application of our mobile sand washing plant
sand, gravel, crushed rock, construction and demolition waste recycling, lignite removal, specialist industrial sand, municipal & industrial waste, Iron ore & other mineral ores.
The mobile sand washing plant  to your production processes allows you to:
1. Minimise space required on site to accommodate the washing plant.
2. Ensure production of sand and aggregate products to your desired specification.
3. Minimise spillage of material and water to ensure a safer, cleaner and more productive site.
4. Easily integrate your M2500 with additional water treatment products to ensure the most efficient use of natural resources.