Marble stone Crushing processing plants operation manual
generally Speaking ,Marble stone crushing plants including the marble primary jaw crushers, marble impact crushers, marble cone crusher hpt series and other crushing pants, but we also shuld pay more attention to the safety problem.
4.According to According to our equipment installation engineers work experience for many years.there are many Marble stone Crushing processing plants operation manuals as follows: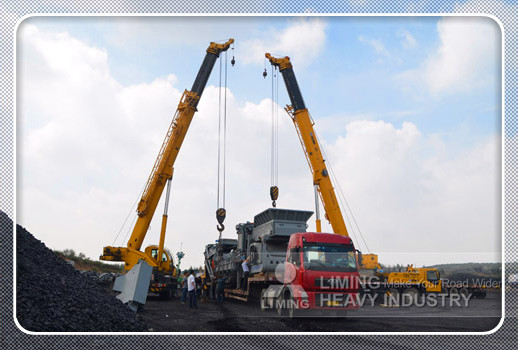 1.should be paid attention to when to start the main motor control on the ammeter, after 30 to 40 s of the peak current, current will drop to the normal work of current value.
2, crusher production line normal operation process, also must pay attention to the current should not be longer than the specified value.
3, the normal operation of jaw crusher, can start the feeding machine, and according to the size of the pad and the workings of the jaw crusher, adjust feeding machine transfer belt feed change to shoes. Usually, crushing cavity material stack height of more than two-thirds of crushing cavity height. Material piece the diameter had better not exceed inlet width of 50% – 50%, the highest production capacity of jaw crusher. When material piece more, can cause congestion, affect the normal production.
4, carefully protect metals (e.g., shovel teeth, segments, drill bit, etc.) into the jaw crusher, in order to avoid damage to the machine, when they move through the jaw crusher, the operator shall be notified immediately to the next post in a timely manner, to prevent the accident caused by entering the secondary crusher system.
5, when electrical equipment after the trip, if for unknown reasons, it is strictly prohibited to continuous start crushing equipment.