A few months ago, a customer visited our company. He is the largest gypsum production manufacturer in Thailand, and has over 50 year's gypsum crushing experience. He needs mobile crushing plant, which can crush materials to three sizes, such as 0-20mm (40%), 40-100mm(30%), 100-150mm (30%).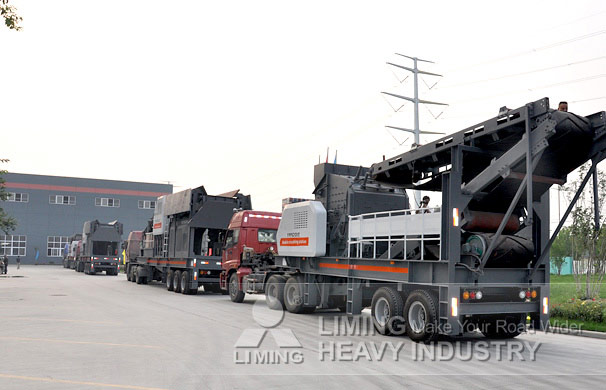 But the size of his materials is 900mm, 30% materials is less than 70mm. So we decide to choose 400tph vibrating feeder, 280tph coarse impact crusher and 280tph vibrating screen. As the outsize is larger, it can screen out some materials directly by vibrating screen. So the capacity of secondary impact crusher is 150tph.
The mobile crusher model is YG1549FW1415II and Y4S2160F1214, and the complete production line is designed completely according to customers' needs, so it is more saving cost. The customers thought that the complete production line needed 800 thousand dollars, but at last it only cost over 500 thousand dollars. AS we provide high quality equipment and save cost for our customer, the customer chooses us as their provider quickly.