Due to the attention and aid that has been paid to South Africa in recent years, the economy is at a high speed with the improvement of living standard as well as the national foundation engineering project is blossoming, too. The construction of water conservancy and hydropower, highway, national stadium of large size leads to the big requirement of engineering machinery, mine quarry, preparation equipment, etc.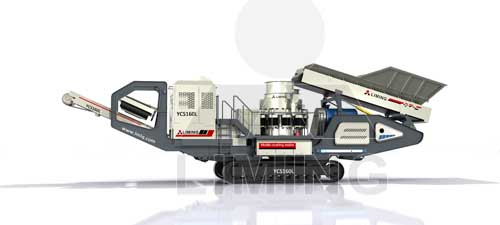 Liming Heavy Industry is the biggest mobile crusher supplier for South Africa. From the sales of this half year, South Africa occupies a large amount of market share. Liming mobile crusher plant, which is the competitive product, supports the overseas market. The mobile crusher plant adopts the creativity flexible design, with the convenience delivering among different stone mines, which lower the transporting cost of raw material, including the emission of dust, noise and abandoning. Mobile crusher plant creates a safe and clean working environment, especially in the processing of construction garbage. The appearance of mobile crusher plant is a revolution for construction garbage.
Nowadays more and more construction garbage in city not only wastes the environment, but also wastes the resources, which has become a problem for city life. Mobile crusher plant can make the coarse crushing, medium crushing and fine crushing for the construction garbage with recycling after classifying, rejecting and crushing such as wasted steel, wasted iron wire, wasted electrical wire, and various devices of scrap steel parts. They can be reprocessed into steel of all kinds of standard after sorting, concentrating, re-blowing. While the wasted bamboo and wood can be make into artificial wood, and the bricks, stones, concrete materials can replace the sand after smashing, which is used for masonry mortar, plasterer mortar, concrete cushion as well as new building bricks, causeway bricks, lattice bricks, etc. Mobile crusher plant can satisfy this requirement and bring them benefits.