Mobile Impact Crushers from Liming are specially designed to accept large feed sizes and can be used as primary or secondary crushers in certain applications. They are ideal for processing soft to medium-hard materials such as natural stone in mining and quarrying applications as well as construction and demolition materials.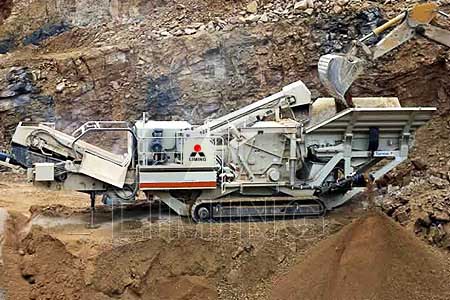 •Superior for both primary and secondary crushing
•High output capacity(200 – 500 t/h)
•Accept large feed sizes
•Excellent results, even with softer materials such as asphalt
•Consistent, high-quality end products
• Reinforced components for wear resistance and durability
Mobile Impact Crushers rely on impact rather than compression to fracture materials. Within the crushing chamber, horizontal hammers are fixed to a fast-revolving rotor. The hammers redirect falling rocks to forcefully collide with internal wear plates on swing beams. Rocks are further fractured through high-impact collisions with each other. In the optimally-designed impact crushers from Liming, the position of the swing beams in relation to the rotor generates more crushing space and allows for larger feed sizes, meaning these units can be used as true primary crushers in soft stone and recycling applications. Mobile Impact Crushers are distinguished for their high reduction ratios and excellent end products with only a minimal percentage of oversized fractions.