Construction waste processing and recycling technology has been very mature nowadays. Designed for on-site recycling of construction waste such as concrete debris, stones, damaged soil and felled trees for reuse as construction materials. Mobile crushers are becoming new construction equipment for  crushing stones at quarry sites.
Mobile construction jaw crusher is a newly designed construction crushing equipment of our company. It largely expands the coarse crushing area. This Mobile Crusher's aim of designing concept is eliminating working area and providing with customers high efficiency, low cost operating hardware facilities.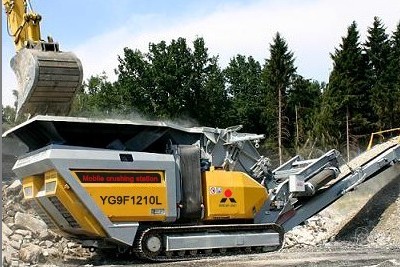 Mobile construction impact crusher has been designed to deal with the material with the side length 500mm, and less than 350Mpa anti-pressure strength. The impact crusher we company has produced have found their extensive application in the field of expressway building, hydropower projects and construction stone crushing. Impact crusher can be divided into two kinds: the common impact crusher and the hammer impact crusher with large-size cavity.
Liming is a large and professional construction crusher equipment manufacturer, and supply stationary construction crusher and mobile construction crusher. We can design specific crushing solutions according to customers' different needs. Know more, please contact us and tell us your needs, we can help you select suitable equipments and send the price to you!