The Komatsu product range is one of the largest in the world. Komatsu mobile crusher is designed for on-site recycling of construction waste such as concrete debris, stones, damaged soil and felled trees for reuse as construction materials. Mobile crushers are also used for crushing stones at quarry sites.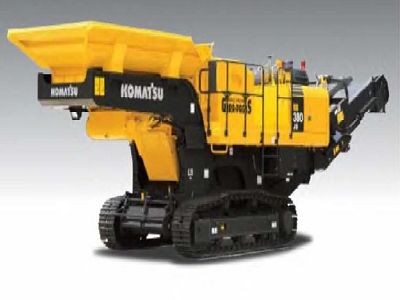 The newly designed Komatsu BR580JG-1 mobile 108,000 – 112,440 lb crusher looks simple but is very powerful. The upgraded Komatsu designed crusher offers you amazing production capacity of MAX 460 ton/h.
The KCJ4430 large-capacity jaw crusher guarantees maximum crushing capacity in this
class along with ease of maintenance. In addition, Komatsu's locking cylinder mechanism allows you to change the discharge clearance with a simple one-touch adjustment and also facilitates the removal of clogged foreign material from the discharge side.