PF Series Impact Crusher PF-1210 Technical Data:
Size of rotor mm): Φ1250×1050
Feed Opening(mm): 400×1080
Max Feeding Size(mm): 300
Capacity(t/h): 70-130
Power(kw): 110-132
Weight(Excluding Electric Moter)(t): 17
Overall Dimensions(LxWxH)(mm): 2582×2410×2810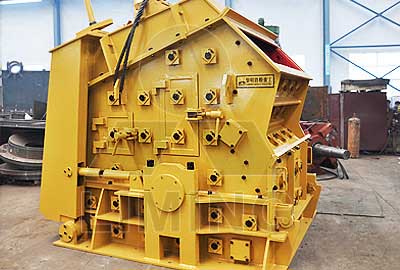 PF1210 impact crusher machines are installed in many countries, such as Russia, Kazakhstan, Azerbaijan, Turkey, Kuwait, South Africa, Egypt, Vietnam, Malaysia, India, Indonesia, Australia, Korea, Canada, EU, etc. It has been proved that this series of crushers not only effectively increase productivity and final product quality, but also greatly reduce the investment costs and operation costs. Unmatched excellent performance is shown in the secondary crushing, tertiary crushing.
Other PF Series Impact Crusher model: PF1010, PF1214, PF1315