Portable trommels (also called portable trommel screens) are often used in the production of organic products from various types of waste, and are very useful tools for contractors and landscapers. The trommel is a wheel-mounted, self-contained, portable screening plant designed to process topsoil, compost and green waste type products.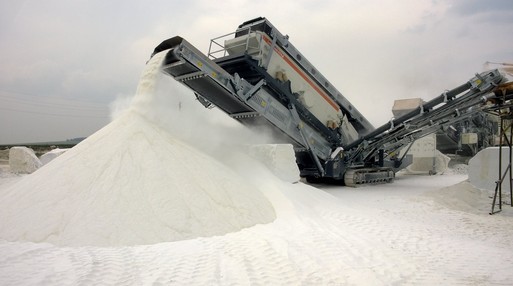 Working principle of portable trommel screen
A trommel screens material by spinning a drum, usually with some kind of paddles or bars running inside the length of the tube to catch and lift the passing debris. Once picked up gravity takes over and the debris falls back down causing a break up of the material (as it tumbles). This process is repeated until the debris is small enough to pass through the screen (fines) while the larger debris exits through the opposite end of the trommel drum. This produces two products, one of a finer soil and one of rocks, roots, wood waste, etc (which) is referred to as rejects, overs, or trash.
We offer sales and rentals of portable and stationary crushing, screening, conveying, grinding and recycling equipment in many countries, such as Australia, Canada, Malaysia, South Africa, Italy, Mexico, Turkey, Nigeria, Pakistan, Philippines, United States etc.. We have good sales service and competitive price, know more about products, please contact us, we will reply to  you soon!