Micro Fine Powder Grinding Mill is a new type of mill for making super fine powder through more than 20 times of test and improvement. The fineness can reach to 0.038mm; Micro Fine Powder Mill is mainly used for processing gypsum, calcspar, talc, and other materials used in painting, pigment and cosmetics industry.It is widely used in making fine powder or micro powder, and the raw materials should be non-inflammable and non-explosive under the Moh's hardness less than 6 grade such as limestone, calcite, dolomite, kaolin, bentonite, talc, illite, pyrophillite, barite, meerschaum, fluorite, potash ore, etc.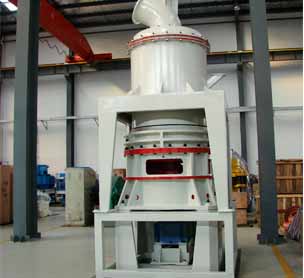 Micro Fine Powder Grinding Mill Features:
Size of final product can be 0.613mm (30mesh) –0.033mm (425mesh). And a few of material powder can reach 0.013mm (1000 mesh).
Compared with the common Raymond grinding mill under the same power conditions, the capacity can be increased by 10%; moreover, under the performance of high-pressure springs, the rollers grinding pressure on raw materials can be raised by 800-1200kgf..
Its dust-removing effect fully meets the national dust discharge standard.
The dust-removing effect can fully conform to the national standard.
We are professional grinding mill manufacture, and supply various type milling machine to many countries. The prices of micro fine powder grinding mill is based on the model and type of grinding mills, so please contact us to tell us your needs, we will help you select the suitable equipment and give the quote soon!