Limestone is a sedimentary rock composed largely of the mineral calcite (calcium carbonate: CaCO3). Limestone is the major raw material to produce cement, limestone is also widely used in building, construction. Besides this, limestone can be used as filter in paper making, paint making, desulphuring absorber, light calcium carbonate and so on. Limestone crusher is the major equipment in limestone crushing process and it produces limestone products for any applications in limestone industry.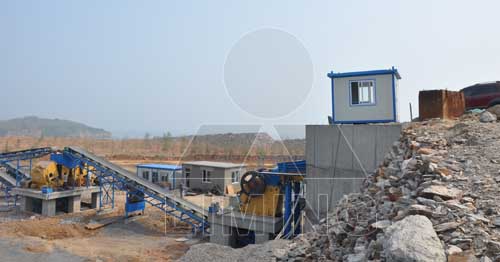 Primary crusher works at the beginning of crushing process. So primary crusher usually has larger opening and can crush larger and softer materials. We design two kinds of primary crushers: PE series jaw crusher and PF series impact crusher. Both of these two primary crushers can crush stones with the compression strength below 320MPa.
Secondary crusher usually processes the products of primary crusher and it can process the particles into smaller sizes. Secondary crusher can process materials with a harder strength, such as below 350Mpa. We supply five kinds of secondary crusher: European type jaw crusher, PFW series impact crusher, spring cone crushing plant, hydraulic cone crushing plant and CS cone crushing plant.
Liming is famous mobile crushers and fixed crushers manufacture, supply Primary crusher, Secondary crusher and Tertiary crusher for limestone, granite, iron ore, basalt, etc. Our products have exported to many countries, such as to Russia, Kazakhstan, Azerbaijan, Turkey, Kuwait, South Africa, Egypt, Vietnam, Malaysia, India, Indonesia, Australia, Korea, Canada, etc.