Nigeria is a blessed country but it is currently suffering from resource curse. Setting up a quarry plant is like injection into the real (productive) sector of the economy. Nigeria is richly endowed with granite stone and other related solid minerals like Marble, Dolomite and Basalt etc. It is found in Enugu, Ebonyi, Kogi, Plateau, Ogun, Oyo, Osun and Ekiti etc. Nigeria been a country located in the tropics has these rocks in commercial quantity and it is a means of livelihood for many in some parts of the country.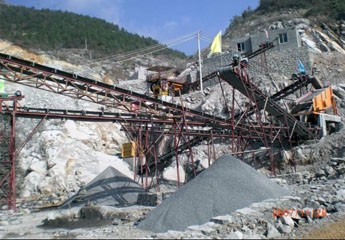 An investor would require millions naira to start and operate a quarry. The actual cost would be based on the scale the investor wants to start the business. The cost of the machinery required for the crushing of the stone which make up between 60-70 % of the cost of the establishing the business is based on the three factors which are the input of stone, the output of the stone, and the capacity of the machine required.
After leasing the rocky land, the investor will then have to purchase heavy quarrying equipments like; The Crusher, Excavator, Payloader, Waybridge, Dumper, Carriage trucks (10-40 tons capacity) etc. It is advisable to import the equipment from USA, Europe or China as the locally made ones are of very low quality, thus not reliable.
We are leading quarry machines manufacturer in China, and supply complete of quarry machines, such as quarry crusher, grinding mill, vibrating screen, vibrating feeder, belt conveyor, sand washing machines, sand making machines etc. We have excellent sale service,  free design quarry processing solutions according to customers' needs, and free provide technical support, to largely reduce the investment cost!