Quartz sand is a kind of silicate minerals, hard, wear-resistant, chemical stability, the main mineral component is SiO2. Quartz sand is an important industrial mineral raw materials, non-hazardous chemicals, widely used in glass, foundry, ceramics and refractories, smelting ferrosilicon, metallurgical flux, metallurgical, construction, chemical, plastics, rubber, abrasive and other industries.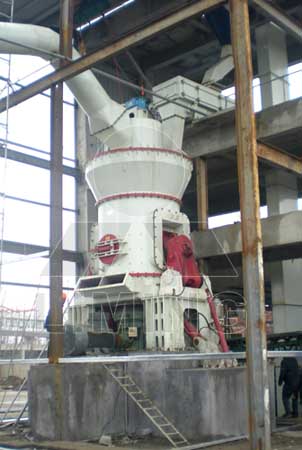 Vertical mill is a critical equipment in the quartz sand production. In the processing of quartz sand for glass and ceramics industry, raw materials needed to avoid contamination by other substances, usually with silica liner or white alundum liner. Therefore, SiO2 is the main component of two types of liner and grinding media, avoiding contamination of the processing materials.
Quartz sand milling machine advantages:
1.Simple structure, easy maintenance and wide use;
2.Large capacity and continuous work are very obvious;
3.Barrel lining and grinding media can apply various abrasive materials;
4.Installation and adjustment are very convenient and easy to be operated.