Raymond mill(Raymond grinder) is new and high efficiency fine-grinding equipment with closed cycle. Comparing with ball mill, Raymond grinding mill is featured with high efficiency, low consumption, little area occupied and small first investment.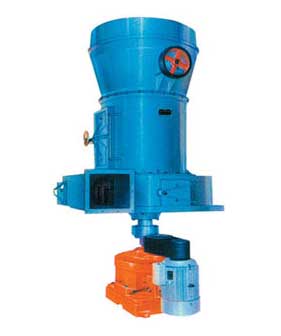 Small size raymond grinding mill Model:
Raymond mill is mainly applied to the powder processing of mineral products in industries of metallurgy, construction, chemistry, and mining etc. It can produce powder from more than 280 kinds of non-flammable and non-explosive mineral materials with Mohs hardness below 7 and humidity below 6%, such as barite, limestone, quartz, calcite, granite, porcelain clay, basalt, gypsum etc. The final size of raymond mill is between 613 micron and 440 micron(0.613mm—0.044mm).
Raymond mill is collocated with jaw crusher, elevator, electromagnetic vibrating feeder, main unit, classifier, collector, cloth deduster and high-pressure blower and so on. We also offer spare parts and original wear parts related to the Raymond mill.